Red Team – Our Offensive Security Unbound Service
Want to address security weaknesses before they're discovered?
TBG Security's Red Team Service is an advanced offensive security service that mimics real-world attackers – from opportunist to nation-state actors.
This real-world testing of your systems continuously pokes and prods your network using a wide range of attack vectors, all without disrupting network availability or business continuity.
The purpose of our Red Team Service is to provide our clients with a real-time assessment of their security posture, alerting them to any newly discovered weaknesses and advising them on how best to remediate these issues.

The main goals of TBG's Red Team are to improve the overall readiness of your organization, provide remediation recommendations to your defensive practitioners, inspect the current performance levels and measure a company's security controls over a longer duration than a typical penetration test. By combining a number of our services into our Red Team offering we provide the most comprehensive solution to improving your overall security posture.

How We Work
TBG Security will assign a tactical Red Team manager ("RTM") to be technical lead and primary point of contact.
The RTM will conduct an on-site introductory meeting to introduce the team, identify an organizational point of contact (POC), define the rules of engagement, and work with key organization stakeholders to define targets of interest.
TBG Security's Red Team engineers will conduct test activities each month and report findings upon discovered to the POC.

The RTM will organize periodic on-site meetings to review the findings and discuss best practices with the organization to detect, mitigate, and prevent future attacks.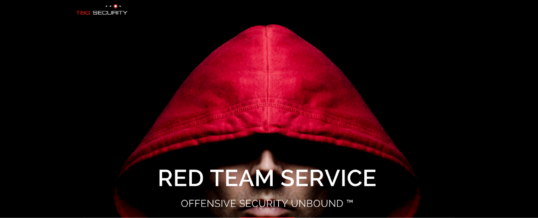 Benefits Of Working With Us
TBG Security's Red Team has provided services across a number of industries from Fortune 50 companies to government agencies.
Here are just some of our Certifications:
Certified Information System Security Professional (CISSP)(ISC)2
Offensive Security Certified Professional (OSCP)
Offensive Security Certified Expert (OSCE)
Certified Ethical Hacker (CEH)
GIAC Certified Intrusion Analyst (GCIA)
Certified Information Systems Auditor (CIA)
GIAC Certified Incident Handler, SANS Institute (GCIH)
Certified Cisco Network Associate, Cisco Systems (CCNA)
Microsoft Certified Systems Engineer, Microsoft (MCSE)
Splunk Certified Architect (SCA)
We're Here To Help.
Visit TBG Security's dedicated Red Team Service website. If you have a specific question, we're here to help.